Client Reviews
Thinking about joining the Ray Of Light Media family? You'll be among some of the happiest, well taken care of business owners around.
In addition to having a great team of experts behind your website, you may also choose to connect with other business clients of Ray Of Light Media. Through our network, we have been able to connect several small businesses together, creating lasting business referrals and friendships. Contact us today, and let us add your name to our family!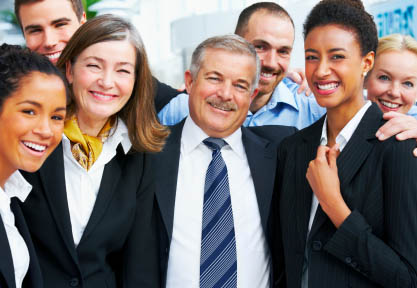 Here's what folks are saying about Ray Of Light Media:
"
Thanks for the great virtual tour! It looks great and I have had good feedback on it! I look forward to working with you on more items in the near future. Thank you for getting this to me so quickly!
"
Thank you for help me with the Website you are very professional thank you for everything Matt
Aug 28, 2020,
Margie L. L.
"
I have worked with Matt for about five years now. He took my mediocre website created by an online company to a beautiful, easy to navigate effective website. Earlier this year, I wanted to update with a fresh new look. He suggested adding a virtual tour. Now my clients can read about my services, see my business, treatment rooms and surrounding area. In just a few short months updating and adding the virtual tour paid off with increased business. Matt is knowledgeable, creative and easy to wor...
"
By far the best anywhere around. Love my website!!!
"
I have heard Matt speak on website design on several occasions. I have consulted with him as well. He is great to work with and extremely knowledgeable in providing a website that will attract customers and efficiently communicate information to them.
"
Matt was great to work with. He is both personal and his work is professional! Thanks!!
"
If you are looking for a web designer Matt is the best, if you need help or advise their is no one I trust more than Matt, I personally give him a 5 star ratting. Thank you Matt for all your help and advise.
"
Thank you very much for the Virtual Tour and the floor plan for our cabin. The tour looks great and was worth the money! Much success to you!
"
Ray Of Light Media designed and built my website. They did an absolutely fantastic job. Since the creation of my website, my business has grown. I receive more calls now and I have a way to show potential clients work that I do in a very professional manner. I can't thank them enough. Definitely let Ray Of Light Media design your website!
"
Matt at Ray of Light Media is awesome. He always completes any updates to our website quickly, and it always looks great. We are very pleased with our website, and so are our customers!!
Disclosure
The reviews displayed may or may not be a complete set. Reviews may be removed if they:
i. Are abusive. An abusive review or comment is one that makes personal attacks, threatens, or harasses others, or uses profanity.
ii. Violate privacy. Reviews that mention specific names of individuals or personal information in a manner that is inappropriate and/or unrelated to the performance of the service rendered are subject to removal.
iii. Are not from a current customer.
iv. Contain material falsehoods.
v. Are deemed inappropriate.
To encourage all feedback, positive or otherwise, an equal incentive for reviews, regardless of rating, may have been provided to the reviewer.
My name is Tony DeRosa owner/ manager of VillasDeRosa. Matt Johnson and Ray Of Light Media have been our web master for years. Our old web site was getting a little outdated so they recently redesigned our web site. I am thrilled we the result of Matt's professional work. He has paid attention to every little detail in the creation of our new web site and the result is outstanding. As per their suggestion, we have added a video that they created. I think this video is a great example of the artistic and creative talents of Matt and Ray Of Light Media. This video can be found on the first page of our web site www.cenotes.com. I would highly recommend them for any work needed in the web site field. Matt is very easy to work with and very attentive to detail, and his finished product is always sharp, clean, and professional. Sincerely, a very happy client!
-Tony DeRosa, Villas DeRosa Beach Resort
"Ray Of Light Media is an excellent web designing and hosting company. I have been very satisfied with my web site and with the response that I have received from it. It was done in a timely manner and very professionally for a cost that I was very pleased to pay. I can always reach them when I have a question or would like to make some additions to my site, and that is something that is very important to me after having other companies in the past give me the runaround. "
-Jim Neil, owner of Neil's Gallery
"Thank you very much for the Virtual Tour and the floor plan for our cabin. The tour looks great and was worth the money! Much success to you!"
-Tammy McClure, Beary Nice cabin
"Thank you! I am so pleased with my website."
-Terri Williams, Terri Williams REALTOR
"It has been my pleasure to work with Ray of Light Media in transforming our church web site - and what a transformation that has been - into a product our entire church can be proud of. Ray of Light Media has done an excellent job with making efficient, timely changes whenever we make a request for some new material or photographs to be included on our web page. Good solid suggestions are provided when we are not quite sure what we want initially and then amended when our combined vision becomes clear. I feel that Ray of Light Media understands how to transcend the intangible feel of who we are in the world, thus making it possible for our web host to let our light shine brightly in cyberspace. We truly appreciate all the continuing hard work and look forward to a long relationship with Ray of Light Media for many years to come."
-Nancy Reddy, Ebenezer United Methodist Church, Knoxville, TN