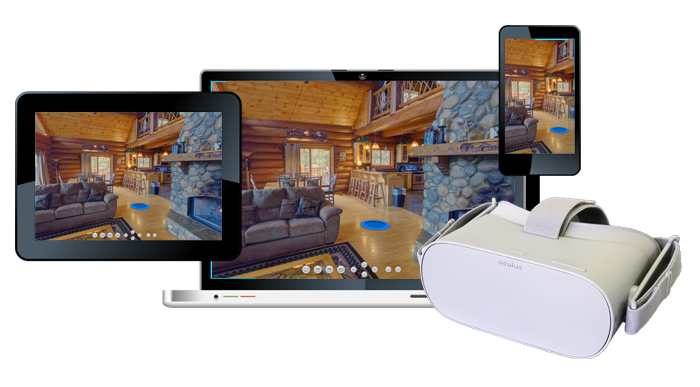 Our Tours Work On Any Device
We design your 360° Virtual Tour to reach the largest audience possible. That's why our tours are compatible with almost every mobile device.
They work on smart phones, tablets, VR headsets such as Oculus and Google cardboard, and of course desktops and laptops!
Read details below to learn more, or check out a live demo.
---
Live demo
Demo with Floorplan/Radar
---
About Our Virtual Tours
Mobile Friendly
Different resolutions to perfectly fit the viewer's screen size and download speed.
Fast Loading
Lower resolution images will load first, allowing your visitor to quickly get to the action of your virtual tour.
Feature Rich
Our virtual tours have many capabilities, such as floorplan radars, descriptive callouts,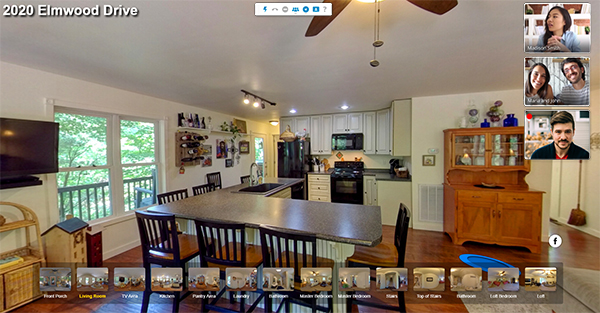 Zoom® - like Guided Tours / Open House
---
Not enough?
360° Floor-to-Ceiling
Our tours don't blur out the bottom and top of the image, like some tours do. You'll get full the 360 degrees, floor-to-ceiling.
HDR (High Dynamic Range) Images
You've got a great view, so let's not hide it. Some tours have blown-out windows, or close the blinds alltogether. We can process your images in a way to show the outside of windows.
Porch and Deck Views Included
We include porch and deck views within your tour. After all, the outdoor spaces are often an important selling feature!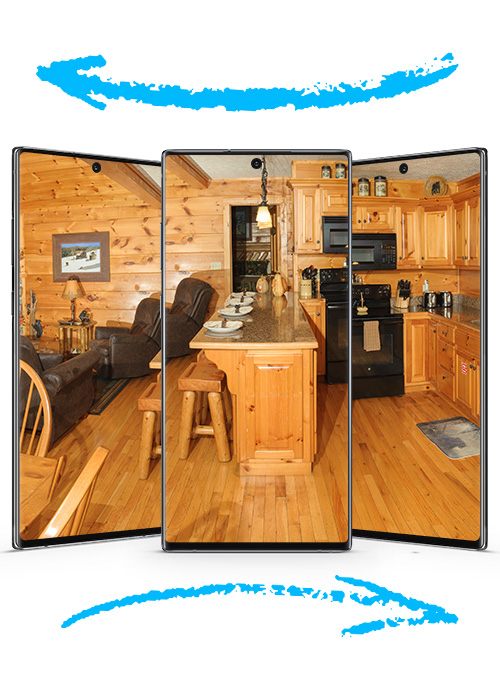 VR Capable
Our virtual tours have the capability to be viewed in a VR headset such as an Oculus, or a drop-in headset such as Google Cardboard.
Customized Skin
Let us customize the look of your virtual tour to fit the needs of your visitors.
Universal Compatibility
Our virtual tours work with any modern device - phones, tablets, laptops, and desktops - without the need for Flash or any additional plugins.
---
Additional Options
3-D
Add the third dimension to your virtual tour! We can photograph your virtual tour in 3-D, perfect when viewing in a VR headset.
Learning and Interactivity
We can embed special features which allow your visitors to look for items within your tour, and be scored on their progress.
Live Tour Guide
Zoom-type live guided tours with screen-control for a virtual open-house.
Maps and Floorplans
We can include your map or floorplan and pin a moving radar for each room, showing the viewer which direction they're looking.